When you look at the post below, I actually really took to this method done by film critic Ignatiy Vishnevtsky to do my own rankings.  Even coming up with the titles was very difficult to narrow it all down but the list ended up being very satisfying.  Initially, I wanted to draw eight films and leave my staples, Apocalypse Now and The Battle of Algiers in as my #1 and #2 films.  But then I thought that would make this a very pointless exercise, and although I did not enumerate their rankings from when I drew these films, here are the ten films out of the over 120 films that I placed in the bowl.
Sunset Boulevard directed by Billy Wilder
The Miracle of Morgan's Creek directed by Preston Sturges
Modern Times directed by Charlie Chaplin
Hidden (or Cache) directed by Michael Haneke
The 400 Blows directed by Francois Truffaut
Beyond the Valley of the Dolls directed by Russ Meyer
Solaris directed by Andrei Tarkovsky
Rear Window directed by Alfred Hitchcock
Hot Fuzz directed by Edgar Wright
Taxi Driver directed by Martin Scorsese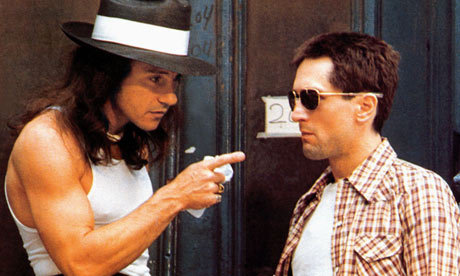 Now what is #s 1-10?  Well, here's 10….
…….. 9……………
……. 8………..
…… 7…….
……… 6 …………….
………. 5………
…….. 4………..
…………. 3 …………….
…….. 2……….
………. and finally, what I think is the Greatest Film of All-Time.
Fire away.